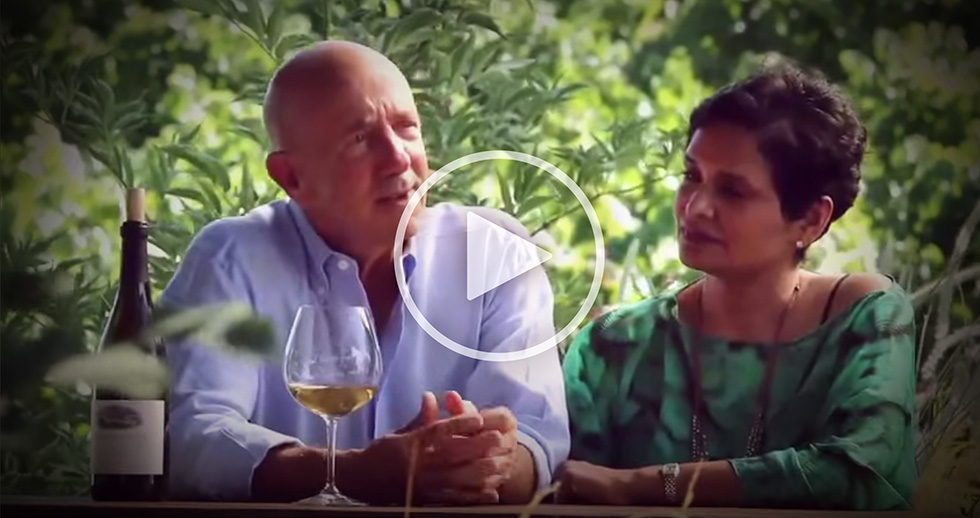 Our Origins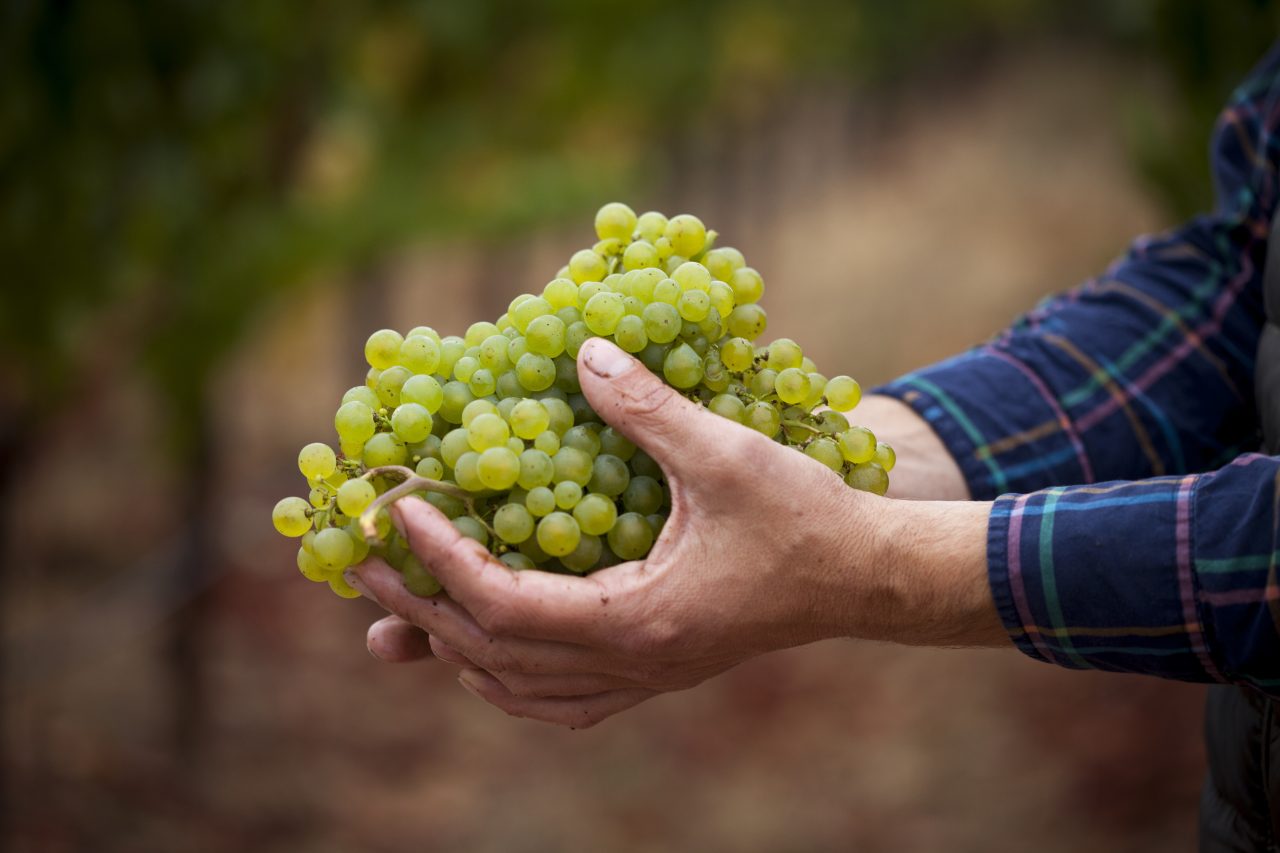 Our story is both ancient and modern, a fortunate pairing of confluence and care.
Millions of years of geologic evolution created the extraordinary terroir that nurtures our grapes. Four decades of dedicated stewardship of the land and craftsmanship in the winery allow its purest expression. The result is the unrivaled opportunity of Lynmar Estate Winery, where nature and nurture converge into bottles of sheer bliss.
Stewards of the Land
A place of abundant natural beauty, Lynmar Estate borders the western edge of the Laguna de Santa Rosa, the largest tributary of the Russian River, and Sonoma County's richest wildlife preserve. Situated just 12 miles from the Pacific Ocean, Lynmar Estate benefits from the influences of a maritime climate. The ebb and flow of warm days and cool evenings create an ideal climate for cultivating Chardonnay and Pinot Noir.
Stewardship and Sustainability, core values at Lynmar, are evident everywhere you look. Along with our grapes, our flowers, herbs, orchards, and farm gardens are carefully tended by hand and provide precious habitat for bees and other beneficial insects, butterflies and birds. Carbon negative, we are powered by the sun, practice regenerative agriculture and invest in our employees, neighbors and the community.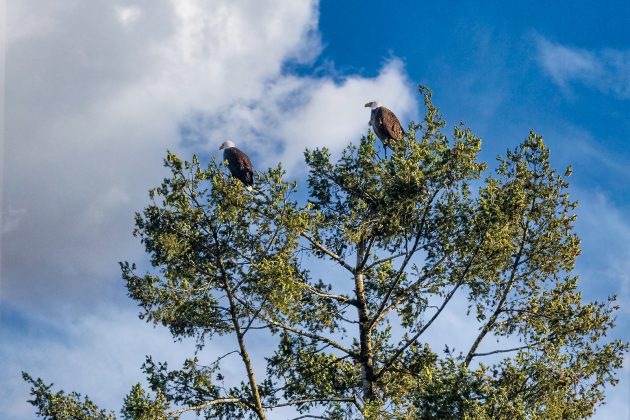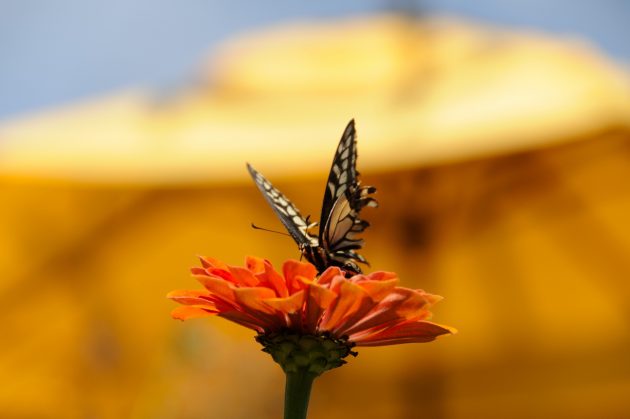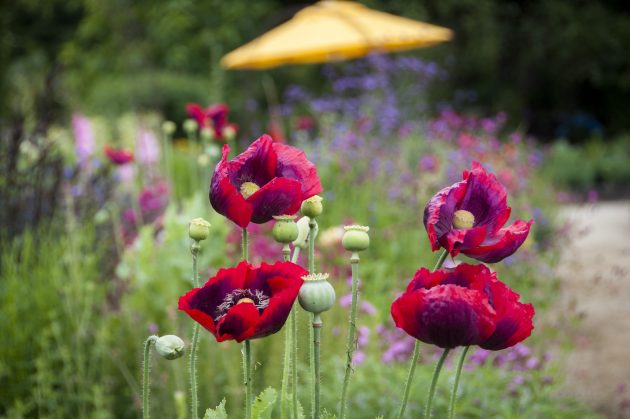 Our Team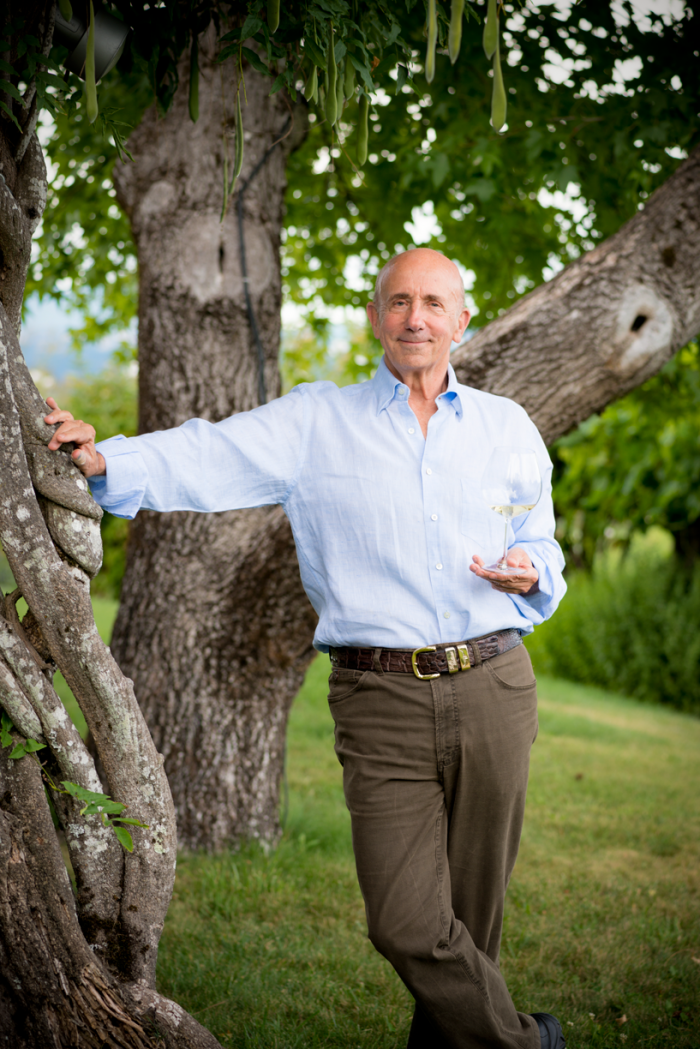 Lynn Fritz Proprietor & General Manager
Lynn Fritz has always been a man with a sense of purpose. As a youthful swimming champion, as the visionary founder of an international logistics company, and as the 40-year proprietor of Lynmar Estate, Lynn retains a singular focus on "the mission." If something is worth doing, Lynn is determined to become the best at doing it, and to enlist an enthusiastic cohort to join him. Making the best possible wine while sustaining the land is a mission that permeates every acre of Lynmar Estate.
"The purpose and potential of an enterprise needs to be clear to everyone involved. You can't convince someone to bring their passion, they have to want to be a part of something important and valuable. My role is to share what is possible at Lynmar, and then work alongside our team to bring it to fruition. Lynmar is a pursuit of happiness and labor of love."
Lynn and his wife Anisya now steward four vineyards, a luxury portfolio of small-lot wines, a hospitality operation that welcomes guests from around the world and a talented and committed team.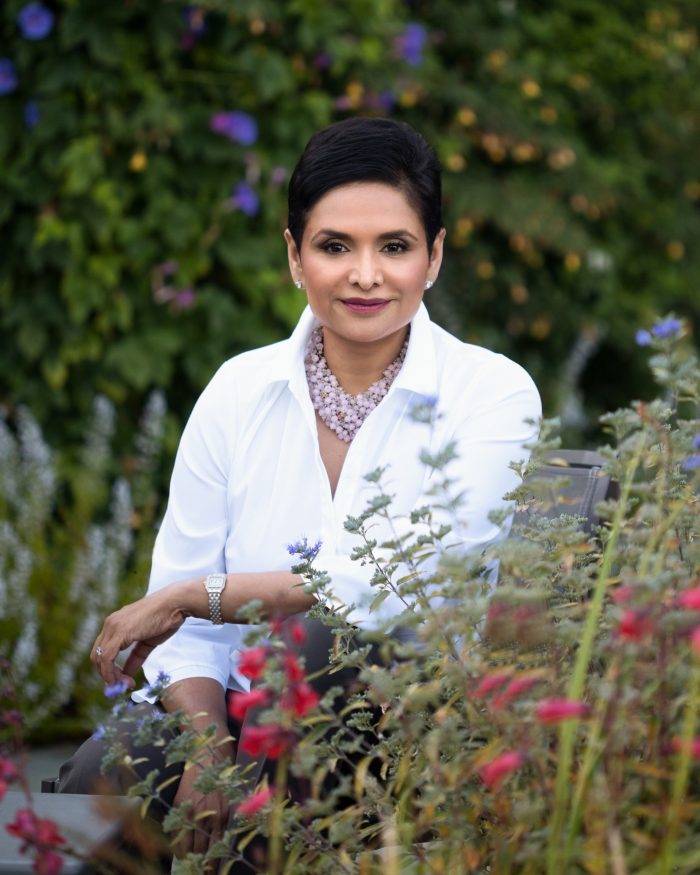 Anisya Fritz Proprietor & Experience Manager
Anisya Fritz is a prodigy in her own right. Coming from India for college at age seventeen, she earned her BA, MA and PhD in business strategy and was a business school professor at twenty five. Her academic research led to her work with Lynn on delivering international humanitarian aid, and then to her life at Lynmar. Discovering the wine industry was a revelation, and an opportunity ripe for her expertise.

"At first, I knew very little about the wine business, but that gave me the incentive to take a deep dive into the components for success – and the objectivity to see what we needed to do. It helped us arrive at Lynmar's singular business proposition, to make a limited production of finest quality wine, and provide a meaningful direct-to-consumer experience that forms a genuine, long-standing relationship."
Anisya develops and leads the customer facing team at Lynmar that is responsible for 95% of all sales. Working hand in hand with the culinary and garden teams, Anisya continues to expand and evolve the food and wine experiences, responding to the new flavors and textures each season and vintage brings. It is a joyful and prodigious life.
In addition to her leadership at Lynmar, Anisya teaches entrepreneurship in the wine industry at Sonoma State University, cultivating a cohort of wine professionals who meet regularly to share resources and experience.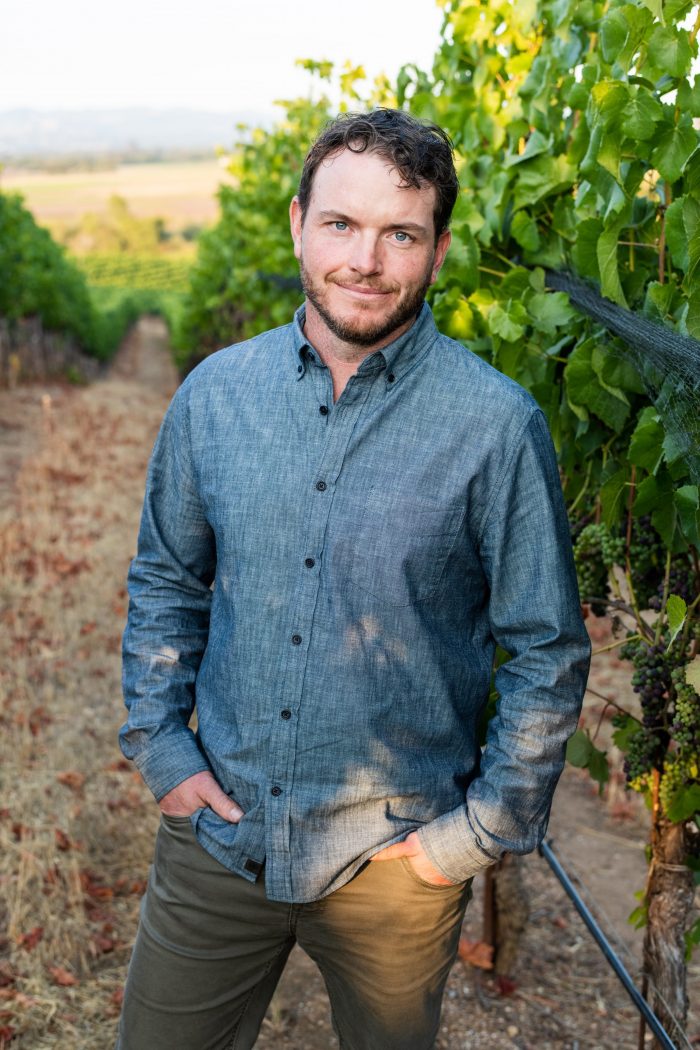 Pete Soergel Winemaker
A third-generation farmer from Pittsburgh, Pennsylvania, Pete Soergel grew up tending to apple orchards and working in all aspects of his family's farm business. After earning a degree in horticulture from Virginia Tech, he took his green thumb and strong work ethic to California wine country for his first harvest. California's scenic beauty and outdoor lifestyle easily worked their magic on Pete, and his interest in wine gained with speed.
"Working with an agricultural product never ceases to amaze me. The detail that goes into pulling the extraordinary from soil and vine, and coaxing that terroir into a bottle, is a truly unique and special process."
Following a harvest internship in New Zealand, Pete returned to California and spent several years at Kosta Browne and Landmark Vineyards before joining Lynmar Estate in 2012, where he was promoted to winemaker in 2017. Pete now spends his days on one of the most pristine vineyard properties in the Russian River Valley. Working with an ideal combination of world-class vineyards and modern production facilities, he crafts award-winning wines that honor the terroir, nuance and beauty of Lynmar Estate.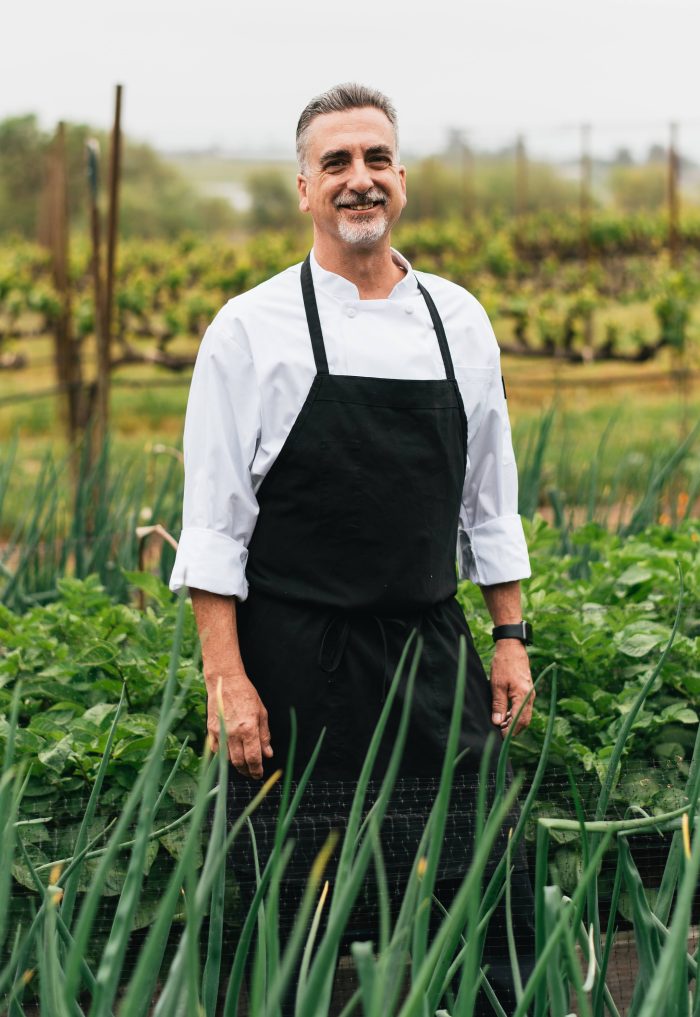 David Frakes Estate Chef
Trained at the California Culinary Academy, David Frakes cut his culinary teeth at La Scene at San Francisco's Warwick-Regis Hotel, then worked with Gary Danko at the Ritz-Carlton. Following that experience, he immersed himself in the emerging farm-to-table scene, and joined the team at Lynmar in 2011.

"There is so much food growing here on the estate, creating a unique opportunity to build seasonal menus by planning not only what we would plant, but when it would come into season."
David's menus are a beautiful combination of seasonality and simplicity – using the freshest ingredients from the Estate's expansive organic vegetable gardens and orchards, augmented by select items chosen from local farms.