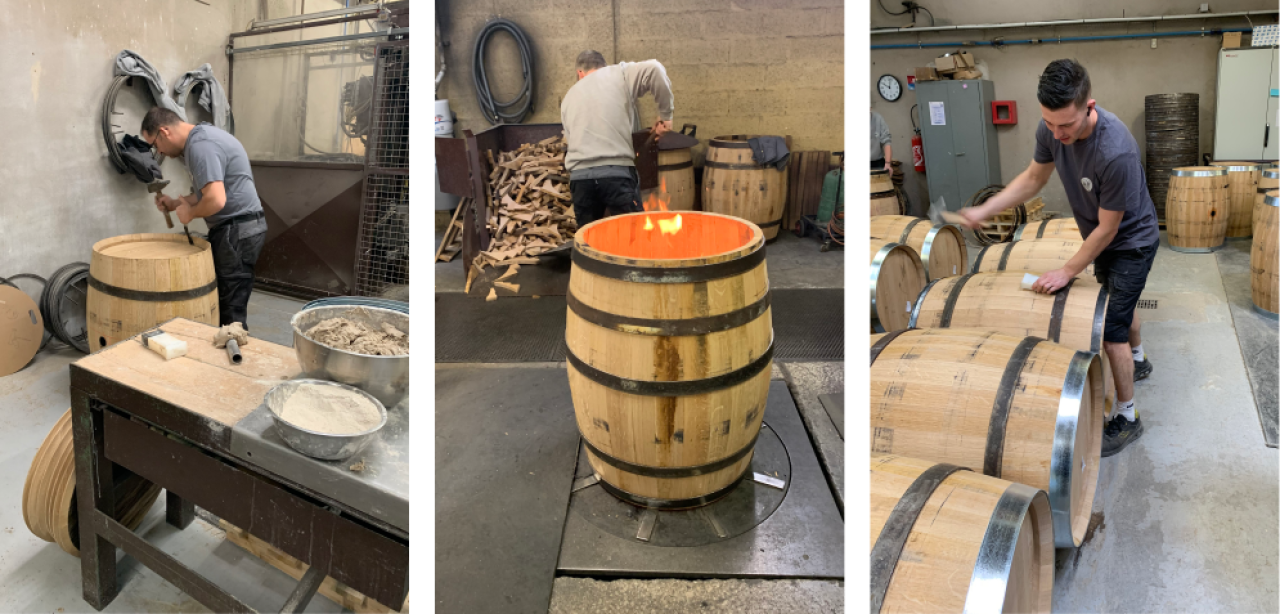 French Oak Barrels at Tonnellerie François Frères
From hand-selected French oak trees aging naturally for two to four years, to the cutting and shaping of staves, the process reflects the same care and precision that we infuse into our winemaking.
Imagine the rhythmic dance of skilled artisans as they meticulously handcraft each barrel, harnessing the power of steam to bend staves, and using leftover wood scraps to fuel the fires that toast the oak. A blend of expertise, physical strength, and automation, every barrel is tailored for specific wineries like ours. The bunghole is formed, final hoops secured, and each barrel carefully cleaned and inspected for imperfections. Finally, these barrels, swaddled in protective wrapping, embark on their journey to Lynmar, ready to cradle our wines!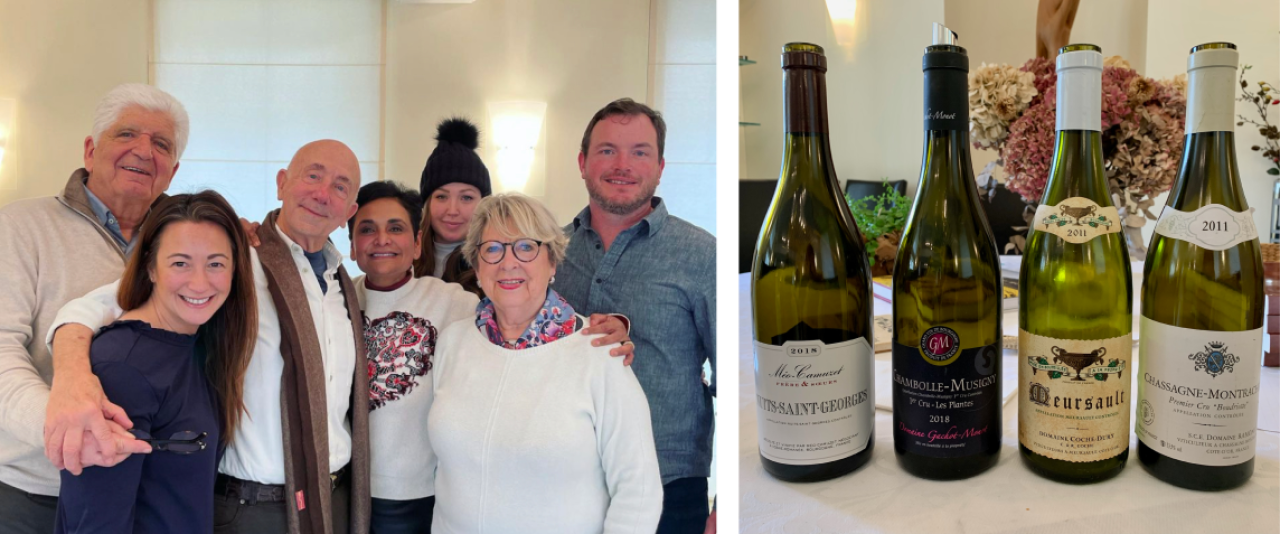 After viewing the incredible barrel-making process, we reveled in quintessential French hospitality, sharing bread, cheese, and delicious barrel-aged Bourguignon wines with the François family.
Now back on home soils, we certainly have a deeper appreciation for the artistry required to craft these precious vessels. Our steadfast dedication to quality, family legacy, and knowledge unites us - transcending continents and bridging generations.
Explore our wines that age in Tonnellerie François Frères barrels: