Prefer to reorder your other Lynmar favorites instead? Enjoy ground shipping included on any order of 12 bottles or more. Click here to view our entire collection.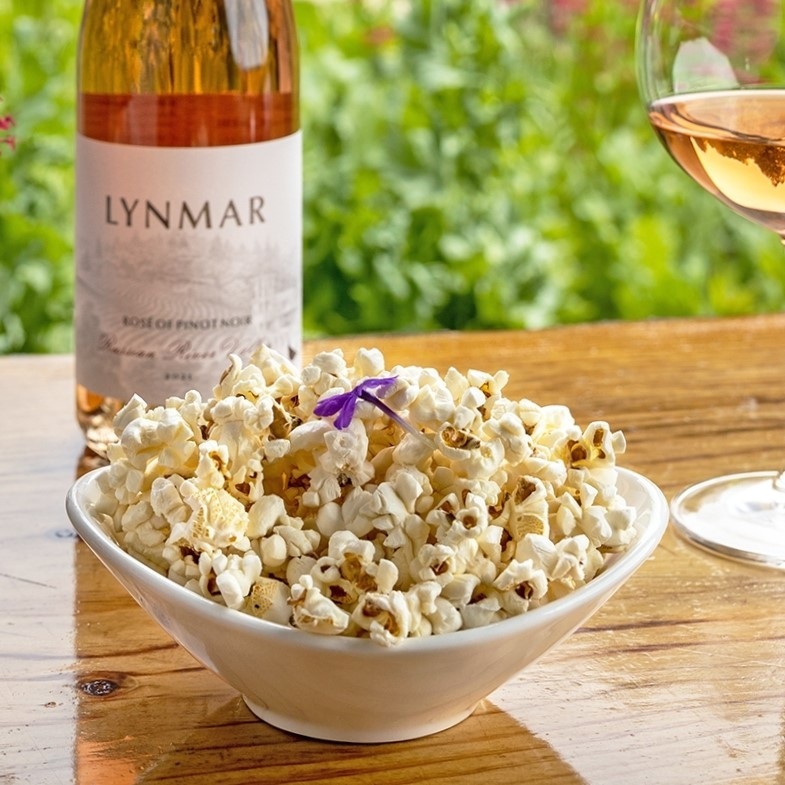 Summer Recipes
Our Estate Chef David Frakes has some fun and lighthearted food pairings to inspire you this summer.
It wouldn't be Lynmar without popcorn, and the latest vintage of our Rosé of Pinot Noir is an exquisite pairing for Blood Orange-Rosé Salt topped kernels. Also great for summertime entertaining, this wine complements your grilled favorites, such as burgers, chicken, fish (salmon and tuna are suggested), pizza, sausages and turkey.
The dazzling layers of our Russian River Chardonnay showcase best with soft cheeses, such as brie or fontina, your favorite risotto, and fresh seafood – we recommend trying with lobster, scallops and shrimp.
As always, Chef David reminds us that the seasoning or sauces of a dish may be modified to balance to the wine by making adjustments to salt, acid, and other reactive ingredients.